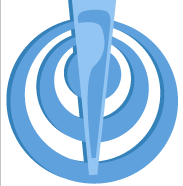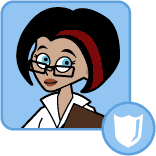 Dr. Keen
Cyber Defender & Diagnostics Lab Technician

Dr. Keen is in charge of Diagnostics and has the equipment and knowledge to fix most computer related problems.

Abandoned by her computer hacker parents when she was a child, Dr. Keen focuses on helping others overcome the attacks of cyber criminals just like her parents.
Favorite Quote:
You can't direct the wind but you can adjust the sails
- Anonymous
Favorite Food:
French fries
Interests:
Inventing, watercolor, playing fetch with Scout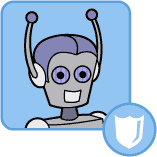 Scout
Cyber Defender & Dr. Keen's robot assistant

Scout is in charge of keeping the Cyber Defense Force's security measures up-to-date. His computer brain carries fixes to most security and computer problems that can be administered at any time.

Scout is always eager to help make Cyberspace a safe and fun place.
Favorite Food:
Memory chips
Interests:
Fixing computers, making antidotes for malware, playing fetch